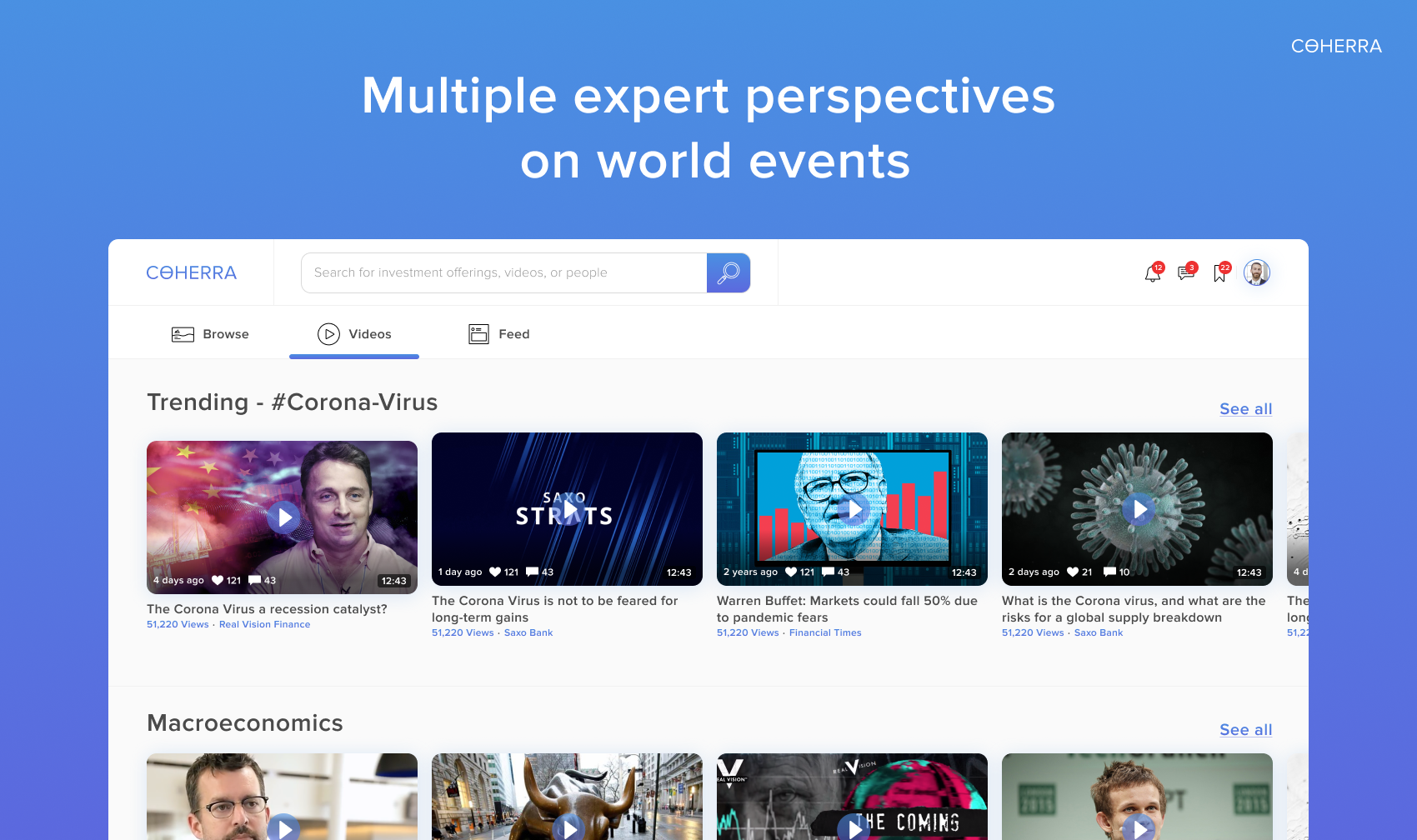 What we have seen in the past few days is that the financial markets are starting to react to the threat of the coronavirus in a severe way.
Investors naturally want to know what is important and what their next course of action should be.
What they need is a direct approach and story. 
Coherra will offer hundreds of asset managers – people who are investing themselves – explaining exactly what they are doing in a dynamic and engaging way – through video content.  
But they should be able to reach anybody with their explanation of the situation. In that way, they can make use of this communication tool to reach their customers – and engage new ones. 
Keeping investors informed is key. But so is engagement and connecting.
Let's do both with Coherra.