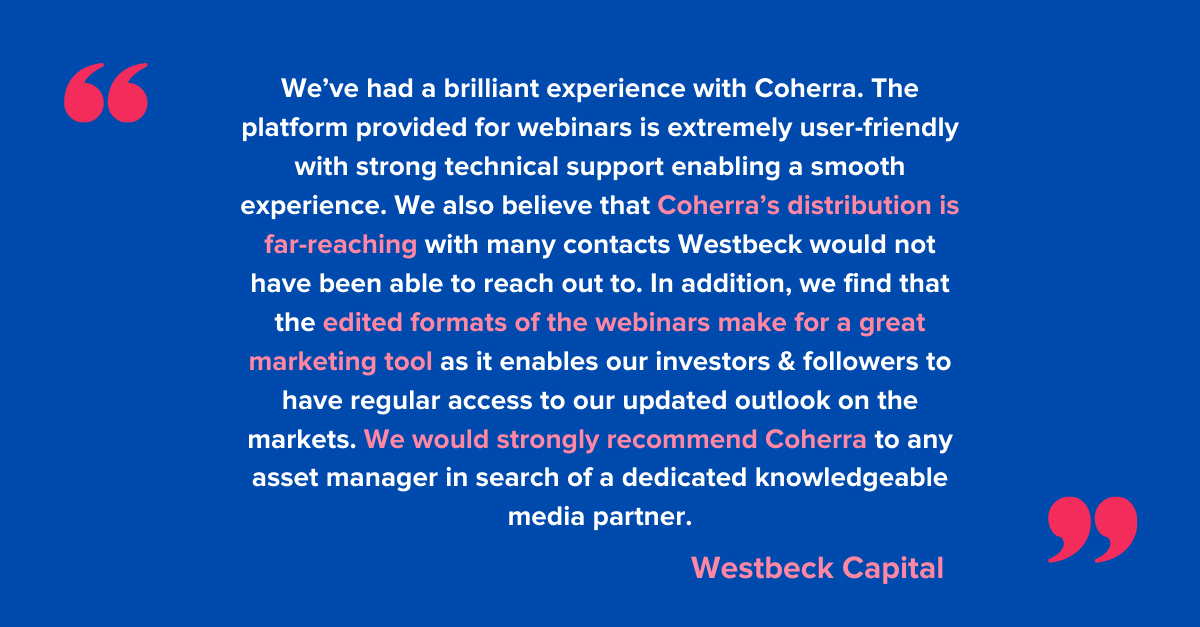 In the previous weeks, Coherra hosted two very successful webinars for Westbeck Capital, the visionary energy hedge fund. They were very happy with the service we provided for them, the support they received from our team, and the results we helped them achieve.
They have closed 2020 with a very impressive return. The energy transition and the oil market – the focus of their Volta Fund and Westbeck Energy Opportunity Fund, respectively – are both very dynamic sectors, and we are looking forward to catching up with Westbeck Capital and seeing their market updates!
You can watch the replay of the energy transition webinar and the oil market webinar here.