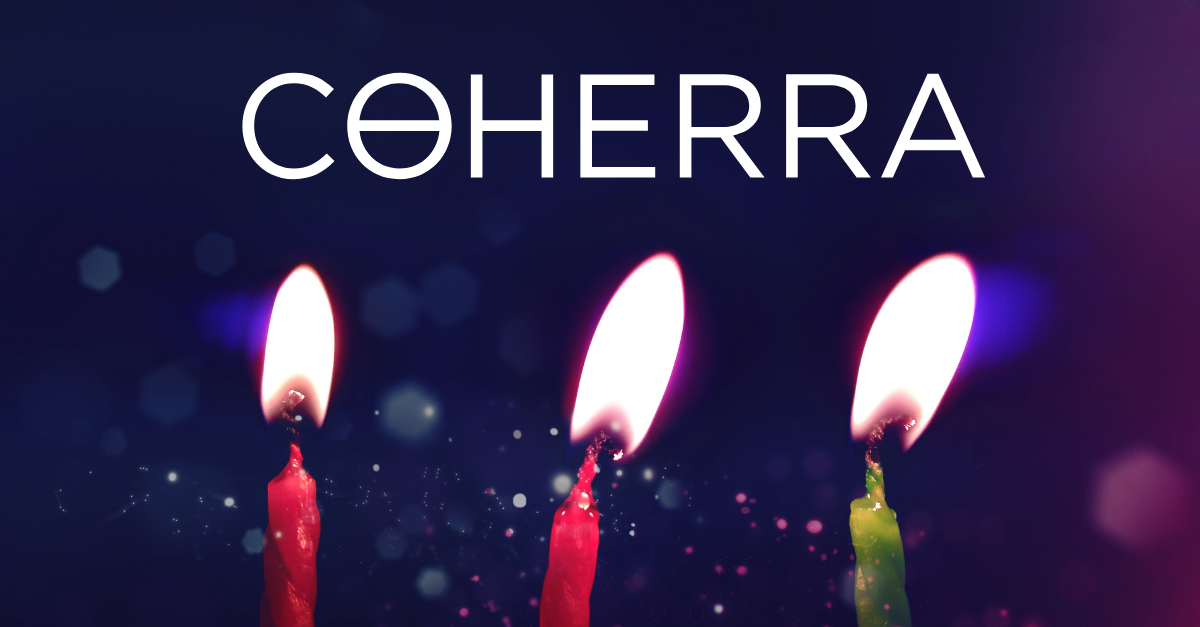 Celebrating Coherra's 3rd birthday! ???
Three years ago, Coherra was born in Copenhagen.
Our third year was one of the hardest. Sleepless nights, casualties, but also big wins – rocket fuel for our ambitions to drive the communication network of the financial industry.
As the society and financial markets were tested through COVID-19, Coherra was geared for remote work and grew due to exponentially rising demand for online services and digital communication.
Our achievements of 2020:
?Brought in the acclaimed CTO Ole Rossing and a highly skilled remote dev team
?Organized a global meet-up in DK before the lockdown in March
?Successfully tested and launched a webinar service when no one could meet physically
? Doubled our video team to meet demand for building the right format for content
? Expanded our pioneer program with new diverse partnerships – from trillion dollar asset management giants with a pedigree to newly established boutique managers with ambitious and niche offerings
Three years of hard training have put us in a good shape, and we are well-positioned to start the next race for our clients, partners, and shareholders. Coherra is now on the doorstep of delivering our first live streaming integration module in October 2020 to reach hundreds of thousands of investors with relevant financial content.
We have big plans – and we are looking forward to sharing more news in the months ahead!