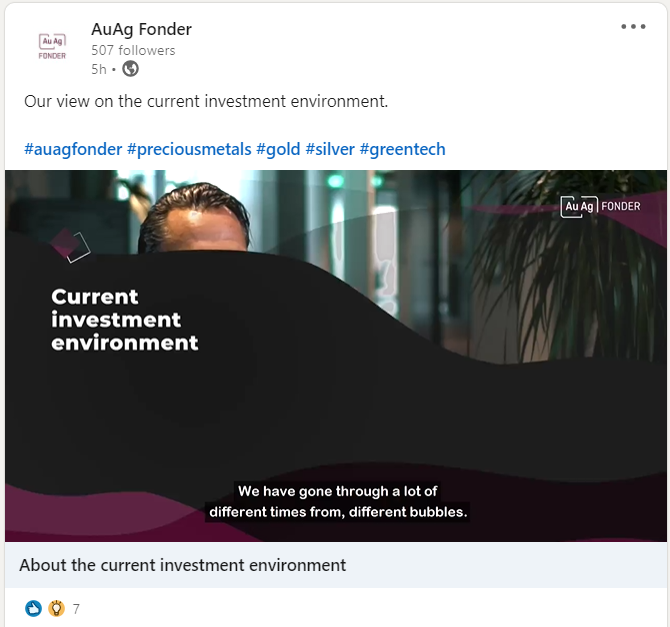 We are happy to see our pioneer AuAg Fonder making great use of the video content with Eric Strand powered by COHERRA! ?
This is Coherra's value proposition in practice – video as the perfect vehicle for telling a story:
? A highly engaging and dynamic manner of communicating your insights
?A way for asset managers to reach an exponentially growing #investor audience – with just one upload
? And a great hack to conserve your voice – why communicate the same idea over and over again? Say the words once – directly to the camera ?
---
And we are even happier to see that AuAg Fonder is committed to growing its reach. First, they create access locally in Sweden, Norway, and Finland – next stop, Denmark!
And then? With the launch of their new ETF, they will reach into the entire European Union!
This is how you scale ?