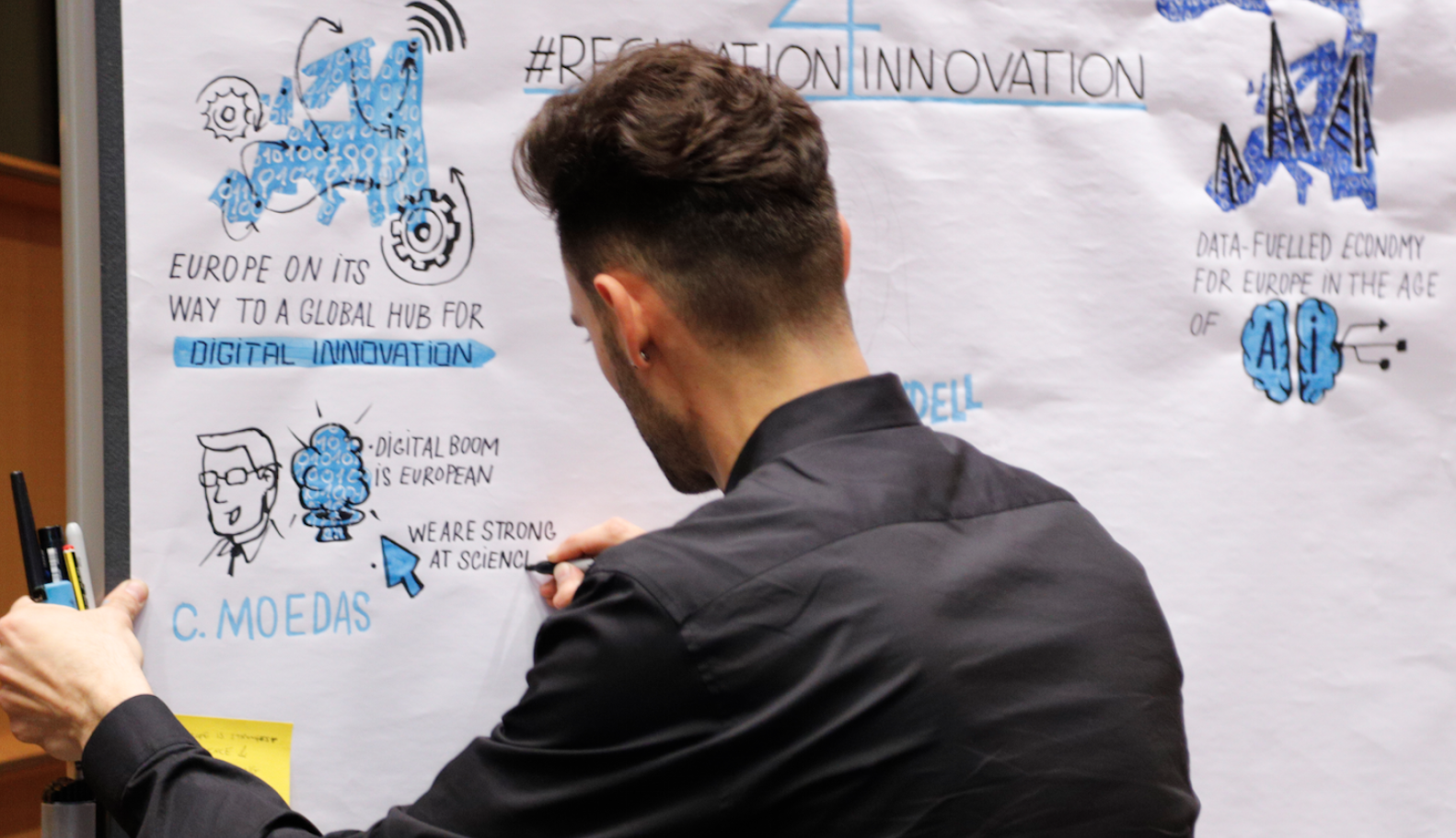 Coherra is happy to try a new experience for our clients and customers!  
We will try a new feature that may be offered as a service along with our webinars, platform access, and much more.
Coherra is excited to work with Big Brain Agency to perform live scribing during the sustainable investing with Swedbank Robur & Erik penser Bank webinar.
Toni is Europe's most sought Live Scriber with a background in Fine Arts and Street Art. He is renowned for his fast and strong information processing skills and delicate color compositions.
During the webinar, Toni will interpret the highlights live into a visual summary.
Coherra is dedicated to helping asset managers create visual content for their audience. This will be a huge step in that direction.
? Exciting times ahead! ?
From the Coherra team!